Joergen Madsen
Director of Business Development, ABB Power Protection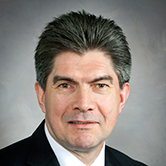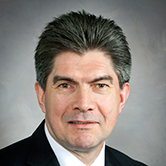 Joergen Madsen serves as Director of Business Development for ABB Power Protection. Based in Clifton Park, New York, he is responsible for the advancement of data center products in North America, with a concentration on developing the commercial UPS portfolio.
Mr. Madsen has more than 25 years' experience in the mission-critical industry. Prior to joining ABB, he led several service and marketing management positions with leading UPS manufacturers in Europe and the US.
Joergen graduated from the University of Southern Denmark with a bachelor of science in electrical engineering and diploma in marketing.