Home
At a Glance
This conference is designed for anyone involved with 7×24 infrastructures – IT, data center, disaster recovery, cyber security and network/ telecommunication managers, computer technologists, facility or building managers, supervisors and engineers. Vendors, consultants, or anyone concerned with uninterrupted access to critical information also will find the conference of value.
Featured Sessions

Conference Keynote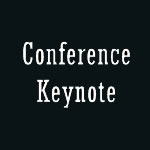 Alison Levine
First American Women's Everest Expedition Team Captain
On the Edge: The Art of High-Impact Leadership
Imagine yourself on the highest mountain in the world. You have to deal with the physiological effects of extreme altitude–along with bone-chilling temperatures, battering winds, and a climbing team that's counting on all of its members to make smart decisions. There's simply no room for poor judgment — one mistake or misstep can result in an "unrecoverable error." In any situation where lives on are the line or the stakes are exceptionally high — there's no better training ground for leaders than settings where people are pushed beyond their perceived limits. Drawing on her experience as team captain of the first American Women's Everest Expedition, Alison Levine makes a compelling case that the leadership principles that apply in the world of extreme adventure also apply to today's rigorously competitive business environments.
Tuesday Keynote
Adopting an Open Source Strategy to Modernize Data Centers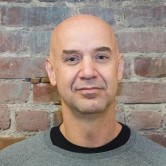 This session will talk about the use of open source design to increase building performance and efficiency, lower costs, and add interoperability to the controls of a new project. This case will look not only at building design and construction but also an open source controller and communications protocol – which are multiple times cheaper and faster than those used in today's data centers and commercial buildings. We will look at the "software defined" trend and how data center users can adopt it to disaggregate hardware dependencies and replace them with software that can run on open/commodity hardware. The use case will show a 3 building data center campus in Asia, intended to scale to the biggest on the continent, and how the combination of open sourced hardware and software helps make it the region's most efficient.
Scott Noteboom
Founder & CEO
Litbit, Co.
Wednesday Keynote
New Server Sensor Technology Improves Data Center Performance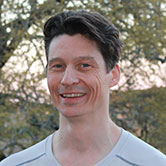 There are some fantastic new embedded sensors (in server silicon) available to help professionals understand the capability and impact of workload on servers and IT devices. Using this telemetry data requires the right extraction tools, assembling the data in a purposeful way to make better decisions on orchestration, assessing impact, and long term data center planning. In this presentation, learn how to access this new out of band utilization data without inhibiting server performance or developing agent solutions to monitor systems. Find out how to compose more agile pools of data center resources, and simultaneously drive up IT efficiency, optimize energy requirements, increase data center resilience, and strengthen disaster recovery plans.
George Clement
Senior Solution Architect
Intel Data Center Manager Team
What Attendees Say

The world continues to experience disruptive, perpetual change. This often causes organizations to lose their identity such as expanding into other areas. 7×24 Exchange has remained focused on what they do well. The net result is consistency in their conferences. Each conference is well-organized, well-run, and high quality."
Don Beaty
President, DLB Associates
Attendee Justification Toolkit
Convince your manager that
you need to be at the
7
x

24 Exchange 2016 Spring Conference
Media Partners