Schedule
11:30 AM – 9:00 PM
2:30 PM – 4:00 PM
NFPA 70E – Financial Implications for Non-compliance
This up-beat presentation covers the financial implications for non-compliance with NFPA 70E. This lecture includes a discussion of OSHA compliance initiatives, recent case studies, and relevant changes to NFPA 70E and OSHA regulations.
William Watson (bio)
Corporate Safety Director
Miller Electric Company
6:00 PM – 9:00 PM
7:00 AM –  8:00 AM
Registration & Breakfast
Check in, pick up your name badge, conference materials and enjoy a hot buffet breakfast.
8:00 AM – 8:30 AM
Welcome and Opening Remarks
Bob Cassiliano, 7x24 Exchange chairman, will open the conference, provide an overview, review meeting logistics and address general housekeeping items.
8:30 AM – 9:30 AM
Conference Keynote:
On the Edge: The Art of High-Impact Leadership
Imagine yourself on the highest mountain in the world. You have to deal with the physiological effects of extreme altitude–along with bone-chilling temperatures, battering winds, and a climbing team that's counting on all of its members to make smart decisions. There's simply no room for poor judgment — one mistake or misstep can result in an "unrecoverable error." In any situation where lives on are the line or the stakes are exceptionally high–there's no better training ground for leaders than settings where people are pushed beyond their perceived limits. Drawing on her experience as team captain of the first American Women's Everest Expedition, Alison Levine makes a compelling case that the leadership principles that apply in the world of extreme adventure also apply to today's rigorously competitive business environments.
Alison Levine (bio)
First American Women's Everest Expedition Team Captain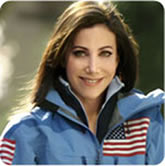 9:30 AM – 10:00 AM
10:00 AM – 11:00 AM
Navigating the Future of a New Enterprise Data Center
Planning a new Enterprise Data Center to maximize reliability today while remaining flexible for tomorrow's needs is no small undertaking. In this case study of a new Enterprise Data Center for BB&T, one of the largest financial services holding companies in the U.S., we'll explore BB&T's business drivers, their process for organizing internal project management and project partners, infrastructure designed to balance proven reliability with energy efficiency, expansion planning to maximizing future flexibility, facility hardening to mitigate potential impacts of climate change, staff support spaces designed to improve their performance and wellness, and lessons learned throughout the process.
Rhett Bailey (bio)
Mission Critical Services Manager
BB&T
Todd Pagliarulo (bio)
Associate Partner 
Syska Hennessy Group
John Walker (bio)
Partner, Critical Facility Practice Leader
Little Diversified Architectural Consulting, Inc.
11:00 AM – 12:00 PM
Chip Cards, Autopilots and Skimmers – Oh My!
In this talk, Kevin takes a look at some of the topics that are making the news at the moment, and helps to demystify some of the hype. Kevin will discuss the new EMV "Chip cards" and what they mean to fraud and your pocket; he'll show some devilishly clever "skimmers" and give good advice on how to spot them and how to defeat the fraudsters, and then with a shift in topic, we will discuss autonomous vehicles, vehicle hacking and whether you should worry or not. If nothing else, this talk should provide excellent reasons to buy a 1972 GTO and justify it as a sensible purchase! With many examples and stories, Kevin's talks are always compelling and full of practical advice and humor.
Kevin Kealy (bio)
Chief Information Security Officer
FIS Global
12:00 PM – 1:30 PM
12:00 PM – 1:30 PM
End User Xchange Forum
Designed to encourage in-depth discussion and debate on the latest challenges in data center planning, design and operation, topics will include: trends in infrastructure design resiliency, energy efficient design and operational practices, capacity planning and management, and the day-to-day challenges in managing data center operations. The moderator will guide the discussion with the use of PowerPoint slides and handouts; however, the real star of this session will be you, the end user! Bring your appetites, but more importantly, be ready to engage your peers for an exciting interactive discussion on the latest challenges of our industry. Don't forget those business cards as this will be a great opportunity to meet your peers in the industry!
Moderator:
David Schirmacher (bio)
President
7x24 Exchange International
12:00 PM – 1:30 PM
7x24 Exchange Women in Mission Critical Operations (WiMCO) Luncheon
As the leading knowledge exchange in the mission critical space, 7x24 Exchange recognizes the importance of increasing the engagement and participation of women in the industry. This understanding has led to the development of WiMCO (Women In Mission Critical Operations) which will focus on recruiting women into the 7x24 Exchange organization; supporting WiMCO initiatives at the Chapter level; promoting mission critical opportunities for women and providing leadership opportunities through the community.
Join us for the WiMCO interactive networking luncheon featuring special guest & Conference Keynote speaker, Alison Levine for a more in depth discussion on how her experience and leadership lessons relate to women in the mission critical industry today.
Featuring an interactive discussion with:
Alison Levine (bio)
First American Women's Everest
Moderated by:
Heather Dooley (bio)
Data Center Business Operations
Google Data Centers
1:30 PM  2:30 PM
Dodging Data Center Operations Disasters
After over 100 operational reviews, Uptime Institute shares key trends to benefit every data center operation. Addressing the common operations deficiencies can lead to reduced human error and better business performance.
Keith Klesner (bio)
SVP North America
Uptime Institute
2:30 PM – 3:00 PM
7x24 Exchange Traditional Create Your Own Sundae Break
3:00 PM – 4:00 PM
Concurrent Breakout Sessions
Breakout A:
SICS ICE – A Data Center Research Facility in the Nordics
The Nodepole region in Northern Sweden has attracted a number of data-centers due to its favorable climate conditions and stable hydro-based electricity supply. To support the industry cluster and the academic research a multi-purpose datacenter test facility has been designed and the first room-in-room module is up and running. We will present the technical details of the two first modules and the plans for a mega-scale research facility. Measurement done in the first modules and projects to address a number of industry challenges will be presented to show possible use of the test and research facility by industry.
Tor Björn Minde (bio)
CEO
SICS North Swedish ICT
Breakout B:
Laying the Foundation for Hybrid IT
With hybrid cloud still two to five years from reaching mainstream adoption, how can your organization lay the groundwork today to integrate in-house IT infrastructure with disparate Infrastructure as a Service environments? This presentation will cover start-to-finish preparations for implementation of hybrid cloud, including how to estimate and project costs and usage; how to plan for network capacity, private networks, and latency; continuous cost and resource calculations; workload prioritization; and how to decide which loads to leave in-house and which to move to the cloud.
Steven Dreher (bio)
Director of Solutions Architecture
Greenhouse Data
Breakout C:
7 Practical Steps to Approaching Cyber and Physical Security
In today's world, cyber security is no longer the sole responsibility of IT and security managers, it is increasingly becoming a critical business function that impacts physical security as well. Understanding how attacks can happen and how to prevent them is crucial to ensuring the safety of all networks. During this presentation, attendees will be given an actionable plan that can be used by users to assess risk and control potentially harmful "back of house" activities that could lead to cyber-attacks.
Erik Reynolds, PE, PMP, CFSE (bio)
Business Unit Leader – Industrial
Intertek Consulting Services
7:00 AM – 8:30 AM
8:30 AM – 9:00 AM
Opening Remarks
Bob Cassiliano will review day one highlights, recognize the conference Corporate Leadership Program sponsors and give a 7x24 Exchange update.
9:00 AM – 10:00 AM
Keynote:
Adopting an Open Source Strategy to Modernize Data Centers
This session will talk about the use of open source design to increase building performance and efficiency, lower costs, and add interoperability to the controls of a new project. This case will look not only at building design and construction but also an open source controller and communications protocol – which are multiple times cheaper and faster than those used in today's data centers and commercial buildings. We will look at the "software defined" trend and how data center users can adopt it to disaggregate hardware dependencies and replace them with software that can run on open/commodity hardware. The use case will show a 3 building data center campus in Asia, intended to scale to the biggest on the continent, and how the combination of open sourced hardware and software helps make it the region's most efficient.
Scott Noteboom (bio)
Founder & CEO
Litbit, Co.
10:00 AM – 10:30 AM
10:30 AM – 11:30 AM
Panel:
From 179 to 80 Days – The Reality of Rapid Deployment Data Centers
Today's data center environment is ever-changing. Everything revolves around Big Data, and customers demand increased energy efficiency and scalable solutions delivered in a just-in-time fashion. But how can companies provide customers with different levels of resiliency and kilowatt capacity? Learn how Digital Realty was able to cut typical data center deployment time from 179 to around 80 days with support from Siemens and JDC. Find out how solutions including integrated medium- and low-voltage power distribution, as well as fire safety and lifecycle services helped Digital Realty save 1,600 days of construction in the last five years, deliver 100+ prefabricated electrical room solutions in the last five years, and achieve more than 30% in time savings compared to previous projects.
Moderator:
Kevin Dalton (bio)
VP of Engineering
Digital Realty
Panelists:
Anthony Caracino (bio)
VP of Construction
Digital Realty
Richard Corbin (bio)
President
JDC Power Systems Inc.
Greg Waits (bio)
National Account Manager – Energy Management Division
Siemens Industry, Inc.
11:30 AM – 12:30 PM
Benefits of the Modular UPS in a Data Center
New data center designs are considering cost control, as well as, optimized network performance characteristics such as reliability and availability to realize competitive advantages. This presentation explores the benefits of modularity in the data center, specifically the modular UPS and how it provides new solutions to traditional data centers tied to other UPS technologies. We present a unique view into modular UPS design approaches for today's data center market applications along with a customer success story that utilizes a standardized power protection concept with an optimized modular and scalable design solution for adaptation to current and future infrastructure needs.
Gadi Hus (bio)
Director of Operations
Volico Enterprise Hosting Solutions
Joergen Madsen (bio)
Director of Business Development
ABB Power Protection
12:30 PM – 2:00 PM
2:00 PM – 3:00 PM
Planning A Data Center
Akbank, which is one of the major banks in Turkey, has been using its current data center for the last 23 years. There is a need to build a new data center: plan, design, build and migrate. The planning phase has been completed and now the design phase proceeds. Our presentation will review the input for the design phase, the data center requirements and how they've been decided upon as well as foreseeing the needs of the next 10 years.
Banu Ekiz (bio)
Vice President of IT Operations
Akbank
3:00 PM – 3:30 PM
3:30 PM – 4:30 PM
Concurrent Breakout Sessions
Breakout A:
Forget DCIM: Let's Evolve the Discussion to Data Center Lifecycle Management
Expectations of IT organizations, rapidly changing infrastructure technologies, and a misguided DCIM market are converging to an inflection point that requires IT and facilities leaders to boldly move in a new direction. We are no longer simply working with consultants and general contractors to put up a facility and arming operations staff with some basic tools to keep it running. We are now managing a dynamic "fleet" of conventionally built facilities, modular structures, collocated IT, and public/private cloud. We need to re-think our processes, human capital, supply chain and technology. We will explore how digitalization, a lifecycle strategy and the appropriate tools can prepare us for this exciting future and the internal investment that's required to reap these benefits. With decades of experience transforming manufacturing plants into digital factories, follow us on a journey to empowering the digital factories of the 21st century; Data Centers.
Miles Auvil (bio)
Senior National Sales Manager, Data Center Solutions
SIEMENS
Breakout B:
The Value Engineered Colocation Strategy
A little more than 15 years ago, during the time commonly referred to as the "dot-com boom", the rapid deployment of enterprise and service provider IT systems led to a pressing demand for the rapid deployment of data center facilities to house these mission critical systems. Due to the overwhelming demand for long lead-time critical infrastructure components, a secondary equipment market for used equipment emerged as a way to meet deployment deadlines and satisfy the speed to market needs of users. CRAC units were re-skinned with new displays, generators were fitted with new controls, and UPS modules received new mother boards. This led in some cases to end users not being aware of the design shortcuts and "value engineering" compromises being taken to meet their deployment requirements. Today, largely due to advances in IT infrastructure, high availability application design, and multi-site system deployments, there is often a reluctance to overspend on data center build specifications when increases in fault tolerance can be realized via these other avenues. While this can be true, short-sightedness at the facilities level can lead to unplanned downtime and significantly increased difficulty in the failover and failback processes that result from a facility outage. As a result, a return to the value-engineered data center model has in some cases, started to make a comeback. This presentation will articulate the benefits and risks of the trade-offs that should be considered and what this means to a user's over all data center facilities strategy, related capital and operating expenses, as well as the associated risk profiles each of these different scenarios creates. Current spending trends for new facilities with less "belts and braces" and the associated increased complexity of IT systems to overcome these less resilient data centers will also be examined.
Ron Bowman (bio)
Senior Managing Director
Savills-Studley
Breakout C:
Smoke Detection in High Airflow Data Centers
The data center environment has changed immensely over the past few years driven by the need to lower the cost of cooling. This has led to the adoption of aisle containment which has increased the airflow rates significantly, impacting the ability for traditional smoke detection to detect a fire. This trend drove the NFPA to conduct extensive research and subsequently enacted new fire code regulations addressing all the changes surrounding data center HVAC aisle containment trends. In this session, you will learn about these new fire codes, helping to clarify the confusion around hot/cold aisle design and provide you with specific guidelines to meet these new code requirements.
Lee Kaiser (bio)
Engineering Manager
ORR Protection Systems
6:00 PM – 9:00 PM
A Night in Old Havana
As the sun sets and the Latin rhythms come alive, grab your cigar and Cuban attire and head on down to Old Havana! The vibrant colors, energy and heat of Havana await you during this exciting street celebration. Dance to original Cuban music; enjoy Coco Frio and many other Latin specialties and games like Dominoes. Learn how to make your own Mojito and watch sugar cane prepared right before your eyes…enjoy a night of fun in Old Havana!
Special thanks to the partners that made this event possible:
ABB, ASCO, Caterpillar, Clune Construction Company, ComRent, Data Aire, EnerSys Inc., Florida Power & Light Company, GAMATRONIC, GE Critical Power, Generac Industrial Power, GORDON Data Center Products, i-GARD, Industrial Electric Mfg., MTU Onsite Energy, Page, PDI, Powering America (NECA and IBEW), Power Secure, Russelectric, S&C, Saft, Siemens, SUNBELT Rentals, Sika, Starline, Stulz Air Technology Systems, Syska Hennessy Group, Thomson Power Systems, Whiting-Turner
8:30 AM – 8:45 AM
Opening Remarks
Bob Cassiliano will review highlights from day two and address housekeeping items of interest.
8:45 AM – 9:45 AM
Keynote:
New Server Sensor Technology Improves Data Center Performance
There are some fantastic new embedded sensors (in server silicon) available to help professionals understand the capability and impact of workload on servers and IT devices. Using this telemetry data requires the right extraction tools, assembling the data in a purposeful way to make better decisions on orchestration, assessing impact, and long term data center planning. In this presentation, learn how to access this new out of band utilization data without inhibiting server performance or developing agent solutions to monitor systems. Find out how to compose more agile pools of data center resources, and simultaneously drive up IT efficiency, optimize energy requirements, increase data center resilience, and strengthen disaster recovery plans.
George Clement (bio)
Senior Solution Architect
Intel Data Center Manager Team
9:45 AM – 10:15 AM
10:15 AM – 11:15 AM
Deployment of DCIM in Support of Mission Critical Operations
Providing Zero-downtime service to customers is the most important aspect of datacenter operations. "Never goes down", "Dependable when in need" are ultimate characteristics of datacenter service that gives customers the sense of security. Also, reduction of environmental load is becoming more critical. We will demonstrate, through the presentation and the live demo from Tokyo, how At Tokyo has utilized DCIM to provide mission critical and energy efficient operations to our customers. Datacenter operators can learn which monitoring items are important, and how customers utilize DCIM for their facility management and capacity planning. *This presentation will be made in Japanese with English interpretation.
Hisashi Ito (bio)
Chief Technology Officer
At Toyko Corporation
Hideyuki Shimizu (bio)
Chief Engineer, DCIM Group
At Tokyo Corporation
Translator:
Hiroki Negishi (bio)
Manager, Datacenter Planning and Management
At Toyko Corporation
11:15 AM – 12:15 PM
The Life Cycle of a Data Center
This presentation will cover the life of the most expensive facility in their portfolio, the data center. We will explore the design, construction, operation and obsolesces of a data center facility.
Steven Shapiro, PE (bio)
Mission Critical Practice Lead
Morrison Hershfield
12:15 PM