Scott Noteboom
Founder & CEO, Litbit, Co.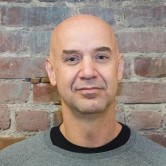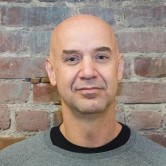 Scott Noteboom lives in downtown San Jose, California and is passionate about gaining influence from others and advancing lessons of the past to create better solutions for the future. From largescale technology to home, art and car projects—he loves to build things. Currently Scott serves as ceo.founder of Litbit, a new company focused on building rhythmOS, a modern platform for the Internet of Things (IoT.)
Prior to Litbit, Noteboom led Apple's global infrastructure team, with responsibilities including engineering and development. Under his leadership, Apple launched several of the world's most efficient renewable energy data center campuses. Previously, Scott held position as Vice President of Data Center Engineering & Operations at Yahoo!, where he led all aspects of the company's global data center portfolio. Scott's background also includes leading global data center operations at AboveNet. Early in his career, he founded an early regional Internet service provider, as well as one of the first integrated voice/data companies.
In addition to physical infrastructure, Scott also has past experience in application development, telephony, systems & network administration, and education technology. Throughout the years, he has led invention of several patented technologies, and has contributed to various open source projects. At the end of the day, Scott likes to think of himself as a common man, who is fortunate enough to work on extraordinary things…