Kevin Kealy
Chief Information Security Officer, FIS Global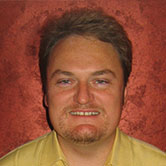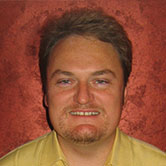 After a long career with AT&T, Kevin moved recently to FIS to helm the whole company's network. Bringing his years of network and security expertise to bear, Kevin is settling into his new role running the rails of the world's number one financial services company. Kevin holds a Ph. D and a Master's degree in Information Security from the University of London, where he is also an Associate Lecturer on the topic of Internet Security.
He has one book in print, with another on the way. He speaks often – some might say too often – on the subjects of security and technology, and is a sought-after pundit on these and other topics. Kevin holds CISSP status and is a member in good standing of the IEEE and ISC2.
Kevin has worked in the Internet field for many years, with side trips into the weird worlds of, among many others, Voice over IP, ethical hacking, network architecture and audit mitigation. With two patents to his name for developments in VoIP security, he has co-authored several books on topics related to the Internet, forensics and the admissibility of digital evidence.
Working in both customer-facing and development roles, Kevin has served as the Chief Security Officer for a major fitness chain and a major outdoor retailer, and as the Interim Chief Security Officer or CIO for several other companies. From managing PCI and other audit woes to the design and implementation of secure networks, Kevin has amassed a formidable set of credentials for someone who claims he still doesn't know what he wants to do when he grows up.
A multi-engine and Instrument rated pilot, Kevin lists flying his airplane, riding his motorcycle, collecting pinball machines and taking his Huskies for long walks among his hobbies.