Matt Lamont, AIA, LEED, AP
Mission Critical Team Leader, North America
HKS, Inc.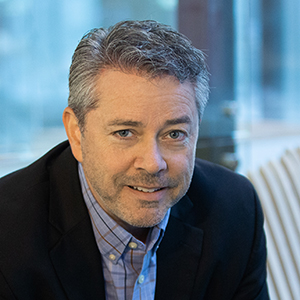 Tuesday, June 14, 2022, 3:30 PM – 4:30 PM
Breakout C:
Modular Data Centers:
Maximizing Scale and Speed to Market through Integrated Design (session)
With a career spanning three decades, Matt Lamont possesses an aptitude for thinking holistically. His ability of thinking outside of the box and of seeing the big-picture enables him to foster consensus will project stakeholders. His qualifications include experience with enterprise data centers, hyper-scale facilities, colo facilities, inside and outside plant environments, and secure access facilities, including those for the US Government. His experience is sought after from all corners of the United States, and he is looked upon, not only as a talented architect, but as a gifted communicator and unifier. In 2017, Matt was a speaker at the AFCOM Data Center World Convention in Los Angeles, and also authored a white paper on Data Center capacity optimization and TCO.