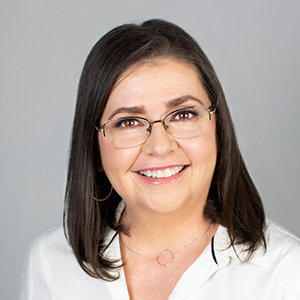 Monday, October 25, 2021
3:00 PM – 4:00 PM
WiMCO®
Panel
Demand is Changing the Data Center Workforce — Is Your Organization Ready for the Next Generation?
(session)
Melissa joined CNet Training with over 20 years' data center and network infrastructure experience, plus 5 years within the technical teaching environment, teaching Data Center Design and Network Design programs. She graduated from New York University in Construction Management and telecommunications involved in standards development.
Melissa is well-respected in her field having worked within multinational organisations with responsibilities for major projects to deliver mission critical solutions for financial, pharmaceutical and media organizations, in concert with multi-faceted design teams. She has also taught at the Top Gun Marine base in California and performed a Data Center Audit on Department of Defense facilities.
Today, Melissa travels extensively throughout the United States delivering classroom-based programs and uses smart rooms to deliver remote attendance classes spanning CNet Training's Global Data Center Educational Framework, including Data Center Management, Design and Audit programs to multinational data center organizations, with much success and recognition of her "real world" experience.