CONFERENCE GUIDANCE
7x24 Exchange is conducting a live, in-person 2021 Fall Conference to be held October 24-27, 2021, at the JW Marriott Desert Ridge Resort in Phoenix, AZ. The 7x24 Exchange Board of Directors and Staff are working to ensure the event is successful and safe. We are preparing just as we did for the very successful Spring 2021 Conference. 7x24 Exchange and its members, conference attendees and sponsors are in a unique position, unlike any other year. We don't underestimate the amount of time, dedication, and work everyone is putting in to continue to conduct safe events. The Fall Conference will play a key role in propelling the industry forward through the unique circumstances the world continues to face. We are excited to continue to play a part in facilitating the emergence of the mission critical industry again.
IN-PERSON – WHAT YOU NEED TO KNOW
We recognize the strong desire of our members and industry to engage together. In addition, networking is a particularly important element of the conference. 7x24 Exchange International is working closely with the JW Marriott, state agencies and local officials to ensure that the in-person event adheres to safety protocols related to COVID-19 pertaining to live conferences and events. 7x24 Exchange is committed to the health and safety for our conference attendees and staff amid the COVID-19 pandemic as we prepare for the 2021 Fall Conference in Phoenix, October 24-27, 2021. We continue to monitor recommendations from local health authorities, the World Health Organization (WHO) and Centers for Disease Control and Prevention (CDC) for group meetings and events. In compliance with the health and safety recommendations, we will provide updates on PPE & wearing face coverings, social distancing, cleaning protocols and provide access to other important information. We are committed to a 2021 Fall Conference that will provide education, information sharing, networking and a memorable experience and look forward to seeing you in October.
Keep Your Distance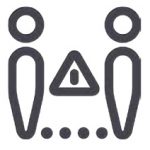 Social distancing is suggested when and where possible.
Sponsors may regulate the number of individuals they accommodate in front of their tabletop.
Wash Your Hands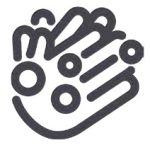 Regular hand washing soap and water is encouraged.
If you cannot wash your hands, please use the hand sanitizer provided to you.
Individuals with allergies to sanitizing solutions are encouraged to bring their own sanitizing solutions appropriate for their health.
Quick Links
JW Marriott Desert Ridge, Phoenix, AZ
What to expect during your stay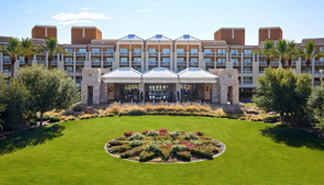 7x24 Exchange is pleased to plan the in-person 2021 Fall Conference. All events listed are subject to change due to the current environment.
Not Feeling Well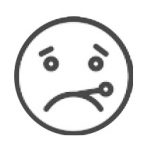 Complete a health self-assessment.
Are you experiencing any symptoms? The most common symptoms of COVID-19 are fever, cough and shortness of breath. If you feel sick, please stay in your room and seek medical attention.
Refer to the CDC website for information about COVID-19 related symptoms. https://www.cdc.gov
We know you want to be at the conference, but if you don't feel well please stay home and get better.
WEARING A FACE COVERING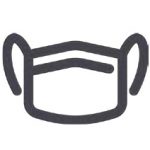 Fully vaccinated guests are no longer required to wear face coverings or social distance in indoor and outdoor areas at all Marriott International U.S. properties unless required by local law.
Unvaccinated guests must still wear face coverings and practice social distancing when they are in indoor public spaces.
The U.S. government's leading medical expert has acknowledged that the CDC's new guidance will rely on the honor system, with everyone having a mutual commitment to the health of our communities
All face coverings should fully cover the nose and mouth.
Travel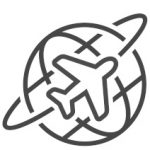 Before traveling, we encourage you to check travel guidelines and requirements for your country at CDC Travel.
All air passengers coming to the United States, including U.S. citizens, are required to have a negative COVID-19 test result or documentation of recovery from COVID-19 before they board a flight to the United States.
Masks are required on planes, buses, trains, and other forms of public transportation traveling into, within, or out of the United States and in U.S. transportation hubs such as airports and stations. 7x24 Exchange International is not responsible for publishing updated travel restrictions or guidelines.
CONFERENCE PARTICIPANT GUIDE
Will attendees, sponsors and exhibitors be required to make any special adjustments?
Yes, 7x24 Exchange International is taking several steps to ensure safety and we are asking all conference participants to adhere to federal, state, local and hotel regulations. We understand many corporations have employee guidelines and we respect those guidelines. We ask those attending with corporate guidelines, read the following and make the determination to participate at the 2021 7x24 Exchange Fall Conference with approval from your company.
PRIOR TO ARRIVING AT THE CONFERENCE
Pre-registration by using the online registration system is highly recommended. This will reduce your time in the registration area and help to eliminate congestion.
Please pack a face covering.
Complete a health self-assessment. Are you experiencing any symptoms? If you feel sick, please stay home. Refer to the CDC website for information about COVID-19 related symptoms.
REGISTRATION AREA
We ask that you do not loiter at the desk. Collect your badge and please exit the registration area.
SUGGESTED GUIDELINES FOR SPONSORS
Disinfect products and displays on a frequent basis. Sponsors should maintain the cleaning of their assigned space, products and high-touch points.
Consider eliminating contact where possible (e.g. avoid enticement candy).
Place signage to notify attendees of your social distancing requirements in your assigned space.
Sponsors are responsible for adhering to their corporate guidelines. 7x24 Exchange will not monitor or enforce corporate guidelines of participants.
GENERAL
We recommend that all participants supply their own face covering and adhere to the CDC guidelines, https://www.cdc.gov at the time of the conference. Although 7x24 Exchange International will have a limited supply of face coverings on hand should you need one, not all coverings fit individuals in the same manner and are not guaranteed to stop or reduce the exposure to COVID-19.
Social distancing is suggested when and where possible.
Frequent hand washing and the use of hand sanitizer is encouraged.
Food service will be provided outdoors when possible, weather permitting, either through hotel-staffed food stations or self-serve buffets with a barrier if required by local law, pre-packaged grab-n-go items, or plated meals served by hotel staff. Self-serve buffets may require each individual to use hotel provided hand sanitizer prior to serving themselves.
WHILE AT THE CONFERENCE
Wash your hands often. Cover your cough or sneeze.
Hand sanitizer stations are located throughout the public spaces of the hotel. Should you be allergic to hand sanitizer, we recommend bringing your own sanitizing solution to meet your health needs.
Please refrain from handshakes and hugs. We know the 7x24 Exchange community is a family and we care about you. Show it by fist or elbow bumping or an air hug.
GENERAL SESSION AND BREAKOUT ROOMS
Meeting rooms will be cleaned in accordance with the Marriott Commitment to Clean program. Please refrain from loitering in the rooms during scheduled refreshment breaks and meal functions. Please use the Mobile App to engage with individuals at the conference and continue your discussions.
* This information will change based on local, state, and federal guidelines. Always check back here for the latest information.
  Information is subject to change without notice. Last Updated: August 25, 2021