Eloy Ramirez
Director of Special Projects
Alterman Electric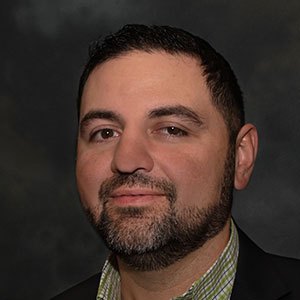 Tuesday, June 14, 2022, 3:30 PM – 4:30 PM
Panel:
Breakout A:
Effects of COVID on Mission Critical Construction (session)
Eloy Ramirez is the Director of Special Projects at Alterman Inc. in San Antonio Texas. As Director he currently oversees (14) Project Managers and over $40M in Mission Critical work annually for a diverse group of end users. Prior to becoming Director in 2019 Eloy worked as a Project Manager in the Special Projects Group where he was responsible for many projects most of them direct to end users in many different areas of work with the largest being Mission Critical. Before becoming a Project Manager in 2014 Eloy worked as a Foreman where he successfully ran numerous Mission Critical projects in new and existing facilities. Graduated from the South Texas JATC as a Journeyman Electrician in 2007, working his way up from an Apprentice starting in 2002. Eloy's two decades of experience in the Electrical industry has given him a great understanding and appreciation for the Mission Critical industry.