Peter Gross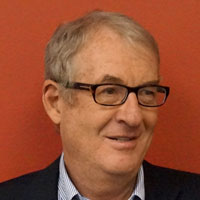 Peter Gross 
view session
Vice President of Mission Critical Systems
Bloom Energy
Peter Gross has more than 30 years of experience in the engineering and design of power systems for applications in data centers, trading floors, command and control centers, and telecommunication and broadcasting facilities. He currently leads the Mission Critical Systems group at Bloom Energy.
Prior to joining Bloom Energy, Gross was managing partner for Carbon, Power, and Critical Facilities Services at Hewlett Packard (HP) where he was responsible for strategic technology planning and business development. Prior to that, he was the co-founder and CEO of EYP Mission Critical Facilities, Inc., a consulting and engineering firm dedicated to the design and operations of data centers until its acquisition by HP in January 2008.
Gross currently serves on the board of directors for Active Power, a global leader in flywheel energy and power technology for mission critical applications, and on the board of advisors at the Institute of the Environment and Sustainability at the University of California Los Angeles, an organization dedicated to promoting sustainability science in academia, policy, and commerce. He also serves on the board of directors at Asetek A/S, a leading provider of liquid cooling systems for data centers, servers, workstations, gaming, and high performance PCs listed on the Oslo Stock Exchange.