Nicole Peill-Moelter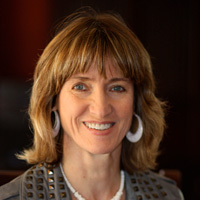 Nicole Peill-Moelter, Ph.D. 
view session
Director of Environmental Sustainability
Akamai Technologies, Inc.
Nicole oversees the strategy and execution of sustainability initiatives across the company, including energy and greenhouse gas management and reporting, energy efficiency and electronic-waste reduction, employee engagement and stakeholder-awareness. She spends much of her time collaborating with engineers innovating around the energy efficiency, productivity and carbon intensity of Akamai's global Intelligent Cloud Platform which represents 90% of Akamai's environmental impact. Nicole has over 17 years of experience in the high-tech Internet industry.
Along with her expertise in Internet technologies, Nicole has a BE in Chemical Engineering from Manhattan College, a Ph.D. in Environmental Engineering Science from Caltech, an Executive Certificate in Sustainable Management from the Presidio Graduate School, and holds a U.S. Patent. She's a member of the Greenhouse Gas Experts Network, the GreenBiz Executive Network, the International Society of Sustainability Professionals, and is on the Board of Directors of the Caltech Alumni Association and The 1:1 Movement.