Mark Ascolese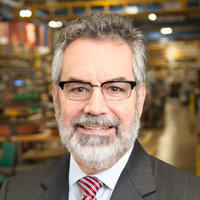 A proven business leader and strategist, Mark A. Ascolese was named president and CEO of Active Power in September 2013. Ascolese is an electrical infrastructure and energy management expert with more than 40 years of experience serving a variety of mission critical and energy markets including data centers.
Prior to joining Active Power, Ascolese first served as CEO and then as board chairman of Power Analytics, an electrical infrastructure enterprise software firm. He served as president at Powerware Corporation (now part of Eaton Corp.) and in senior management positions at General Electric.
From 2000-2002, Ascolese served as senior vice president of Business Development at Active Power during the company's initial public offering. In this role, he led the efforts in securing multimillion dollar distribution and development agreements with key market players.
Ascolese earned a bachelor's of Science in Commerce from the University of Louisville.