Lars Strong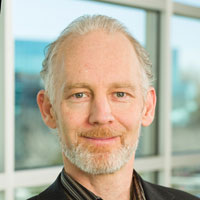 Lars Strong, P.E. 
view session
Senior Engineer
Upsite Technologies
Lars is a thought leader and recognized expert on data center cooling optimization. He leads Upsite Technologies' EnergyLok
Cooling Science Services, which originated in 2001, to optimize data center operations. He is a certified U.S.
Department of Energy Data Center Energy Practitioner (DCEP) HVAC Specialist. Lars has delivered and continues
to deliver value-added services to domestic and international Fortune 100 companies through the identification
and remediation of dilemmas associated with the fluid mechanics and thermodynamics of their data center cooling
infrastructure. Lars brings his knowledge and ability to teach the fundamentals of cooling science to numerous U.S.
and international private and public speaking events annually.