David Schirmacher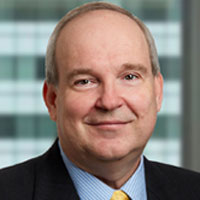 David Schirmacher 
view session
Senior Vice President of Design & Construction
Digital Realty and
President
7
x
24 Exchange International
David Schirmacher is Senior Vice President of Design & Construction at Digital Realty, responsible for overseeing the company's data center development, including design and construction. Prior to March 2015, he was responsible for the company's global property operations, technical operations, customer service, security and data center services functions. David joined Digital Realty in January 2012.
His more than 30 years of relevant experience includes turns as: Principal and Chief Strategy Officer for FieldView Solutions, where he focused on driving data center operational performance; and Vice President, Global Head of Engineering for Goldman Sachs, where he was focused on developing data center strategy and IT infrastructure for the company's headquarters, trading floor, branch offices and data center facilities around the world. He also held senior executive and technical positions at Compass Management and Leasing, and Jones Lang LaSalle.
Considered a thought leader within the data center industry, David is the current President of 7×24 Exchange International and he has served on numerous industry technical and advisory committees.