Schedule Monday
Monday, June 8th
7:00 AM
Registration & Breakfast
Check in, pick up your name badge, conference materials and enjoy a hot buffet breakfast.
8:00 AM
Welcome and Opening Remarks
Bob Cassiliano, 7x24 Exchange chairman, will open the conference, provide an overview, review meeting logistics and address general housekeeping items.
8:30 AM
Conference Keynote: Endeavour to Succeed
On January 8, 2011, Captain Mark Kelly would face the toughest challenge of
his life when an assassination attempt was made on his wife, former
Congresswoman Gabrielle Giffords. His dedication to family and Giffords'
road to recovery would captivate the nation. For Mark Kelly, focus equals
success-even in the face of adversity. Personifying the best of the American
spirit, Kelly is a homegrown hero who was a combat pilot in Iraq, an astronaut
on four space shuttle missions, and commander of the final flight of Space
Shuttle Endeavour. He has combined teamwork, leadership, communication, and
family in an unwavering commitment to succeed. Kelly shows audiences how to
accomplish their mission while maintaining the love and devotion to family
that is the foundation of true success.
Astronaut Kelly launches on record-setting trip
Captain Mark Kelly Bio
Commander of the Space Shuttle Endeavour's Final Mission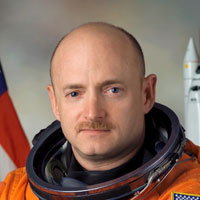 9:30 AM
Refreshment Break
10:00 AM
Full Stack Optimization at GoDaddy
GoDaddy is the world's largest domain name registrar with over 58 million domain names under management. Building the right data center for a large internet company is not just about building the right hardware infrastructure; it starts with building the right software stack. At GoDaddy, we adopt a Full Stack Optimization (FSO) approach to data center design. This talk shows how different elements of the IT stack (base infrastructure, platform, application) need to work closely with one another to achieve better performance, utilization, availability and cost efficiency.
Sriram Sankar Bio
Senior Director, Data Center Engineering
GoDaddy
11:00 AM
Common Design of Colocation Data Centers in Diverse Climates
This case study will present the advantages and challenges in developing a common colocation data center model and constructing in multiple geographic locations. This session will follow the design and construction of two "identical" data centers. Each data center was able to achieve Uptime Tier III design certification and USGBC LEED Silver certification. The data centers were built in two very different sites in vastly different climates but were able to achieve the same design objectives. Both the common requirements and site driven design strategies will be discussed.
Anthony Bolner Bio
Managing Director/Partner
Stream Data Centers
Chris Kincaid Bio
Vice President of Design and Construction
Stream Data Centers
William C. Schaumann, III, PE Bio
Associate Partner
Syska Hennessy Group
12:00 PM
Lunch and Networking
12:00 PM
End User Exchange Forum
Designed to encourage in-depth discussion and debate on the latest challenges in data center planning, design and operation, topics will include: trends in infrastructure design resiliency, energy efficient design and operational practices, capacity planning and management, and the day-to-day challenges in managing data center operations. The moderator will guide the discussion with the use of PowerPoint slides and handouts; however, the real star of this session will be you, the end user! Bring your appetites, but more importantly, be ready to engage your peers for an exciting interactive discussion on the latest challenges of our industry. Don't forget those business cards as this will be a great opportunity to meet your peers in the industry!
Moderator:
David Schirmacher Bio
Senior Vice President of Design & Construction
Digital Realty and
President
7x24 Exchange International
1:30 PM
Solving the Personnel Shortage in the Data Center Industry
The session is about solving the personnel shortage in the data center industry by bridging "the gap". Salute employs veterans who cannot access our industry because they don't have the required 2-3 years experience. Salute's programs takes military veterans with no prior data center experience and produces competent and disciplined data center technicians following a 1-2 year training regime. Once interns reach a level of competency they become eligible to be hired directly. This bridges "the gap" and provides a new highly disciplined resource pool to help solve the industry's personnel shortage and stop the revolving doors between data center companies caused by the lack of skilled talent. The audience will learn how the program works and can either replicate it or leverage what is available today from Salute to establish a sustainable solution and help get our veterans jobs in the data center industry.
Lee Kirby Bio
Founder, Salute, Inc. and
Chief Technology Officer,
Uptime Institute
Jason Okroy Bio
CEO
Salute, Inc.
2:00 PM
PANEL: Achieving Efficiency Goes Beyond Technology
The key to recognizing the next level of efficiencies in a data center is to build more meaningful connections between departments and improve their collaboration. Using case studies, we will demonstrate how companies have successfully bridged the gap and are successfully aligning revenue generation, performance, and energy efficiency and sustainability goals for their data center.
Moderator:
Aaron Rallo Bio
Founder & CEO
TSO Logic
Panelists:
Miles Auvil Bio
Senior National Sales Manager
SIEMENS
Mike Jones Bio
Manager, Data Center & Disaster Recovery
BayCare Health System
Nicole Peill-Moelter, Ph.D. Bio
Director of Environmental Sustainability
Akamai Technologies, Inc.
3:00 PM
Create Your Own Sunday Break
3:30 PM
Concurrent Breakout Sessions
Breakout A: POD Design, Installation, and Operation: A Collaborative Effort
A 2 Mega-Watt Performance Optimized Data Center (POD) was installed at one of CBRE's client locations. The client faced multiple challenges and multiple failures occurred during the first months of operation. The CBRE critical environment team was brought in to help the client and deal with the situation. The presenters will share the challenges and areas of improvement that were identified.
Marc-Antoine Joly, P.E., CEM, CMVP, EBCP, CDSM, CEA  bio
Director, Operations
CBRE Limited
Rick Schveighardt bio
General Manager, Asset Management
Infrastructure Ontario
---

Breakout B: Extending ITAM to a Colocation Data Center
This case study details the goals, project plan, deployment and challenges of implementing a passive RFID IT asset management system for the Iron Mountain Colo data centers.
John Consoli Bio
EVP
Asset Vue
Sam Gopal Bio
Director, Product Management
Iron Mountain
---

Breakout C: Financial Considerations of Phased Data Center Deployments
There has been considerable noise in the industry over the pros and cons on the type, scope and scale of incremental data center deployments. While the IT need and operational risks to phased deployments are being clearly addressed, the true life-cycle costs of varying deployment options that an end user may consider are not as clear. The primary goal of the presentation would be to cut through the sales noise of the varying solutions available in the marketplace and address TCO, NPV and capital and operational costs for a host of approaches.
Bill Mazzetti Bio
Senior Vice President & Chief Engineer
Rosendin Electric