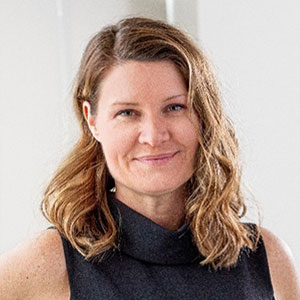 Wednesday, October 27, 2021
10:15 AM – 11:15 AM
Essential Elements of Global Water Strategy
(session)
Renae Kezar is VP Global Sustainability and Government Relations at Johnson Controls. With over 20 years of business experience in sustainability, marketing, and operations, she has responsibility for ensuring that the company maintains its global position on key strategies and metrics related to sustainability and regulatory policy. Prior to Johnson Controls, Renae held many leadership roles at Avery Dennison, leading teams across North America, Europe, Asia, and South America.
Renae is a passionate leader of sustainability, focused on driving long-term sustainability through product innovation, engagement throughout the business and setting actionable plans to achieve both short- and long-term targets.
Renae holds bachelor's and master's degrees in Industrial Engineering from Purdue University and a Master of Business Administration from Case Western Reserve University. Renae also has earned a Six Sigma Blackbelt certification.